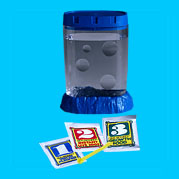 Sea-Monkey OCEAN ZOO
Raise adorable Instant Pets with the Sea-Monkey tank that started it all!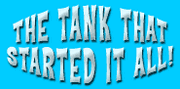 Aquarium is constructed of durable crystal clear styrene with blue or red accent base and top.
Includes: Tank with an Aero-Vent Tank Cover, built in magnifying portals, molded seascape base, Water Purifier, Instant Live Eggs, Growth Food, and Calibrated Feeding Spoon.
Ages 6 & up
Ad blocker interference detected!
Wikia is a free-to-use site that makes money from advertising. We have a modified experience for viewers using ad blockers

Wikia is not accessible if you've made further modifications. Remove the custom ad blocker rule(s) and the page will load as expected.